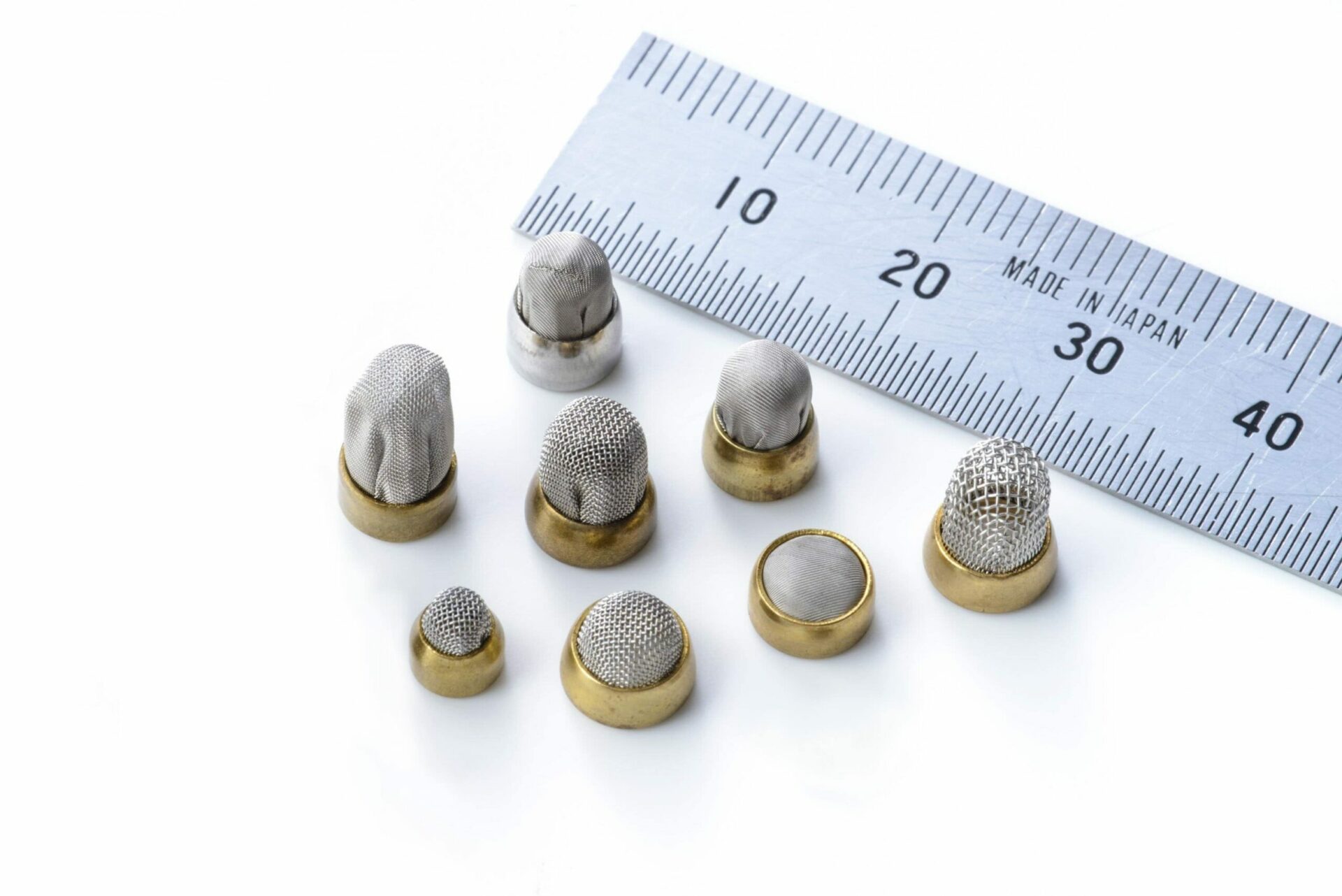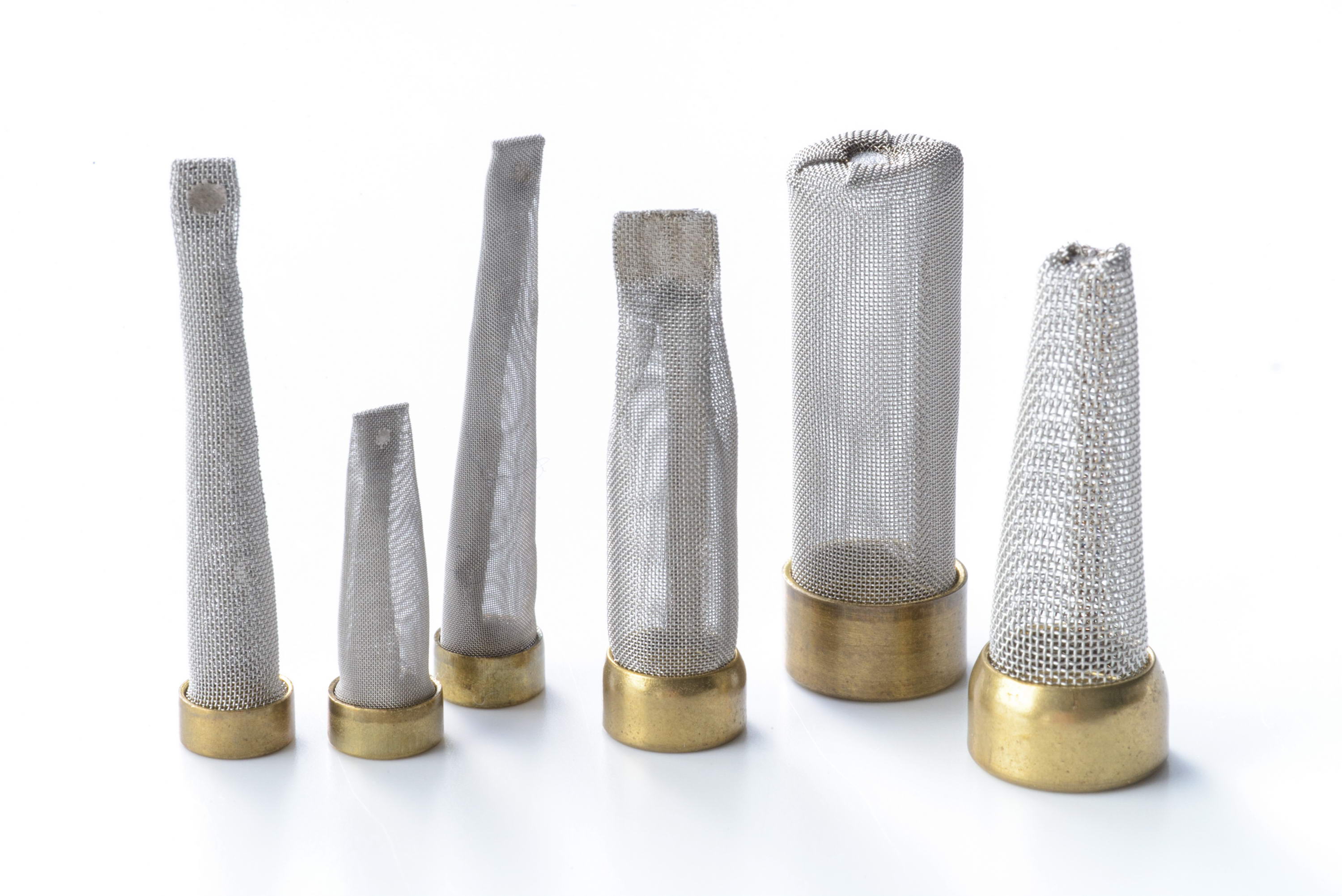 Metal mesh filters used in refrigerant systems
Type
micro basket filters, long type and short type, spot welding, resin molding
Usage
Foreign matter and contamination filtration in air conditioners, flow rectification of liquids, etc.
Size
Customization is possible (we have experience in manufacturing products with outer diameters from 6 mm dia.)
Product details
Used in air conditioners, automotive air conditioners, etc. More specifically, these filters are used in refrigerant check valves and mufflers. The mesh in these filters can be welded to create a custom area of filtration. The wire mesh can also be reinforced for added protection and filtration capability.
Material
Wire mesh: SUS304, SUS316, brass material, etc.
Ring: Brass material, stainless steel, copper, etc.