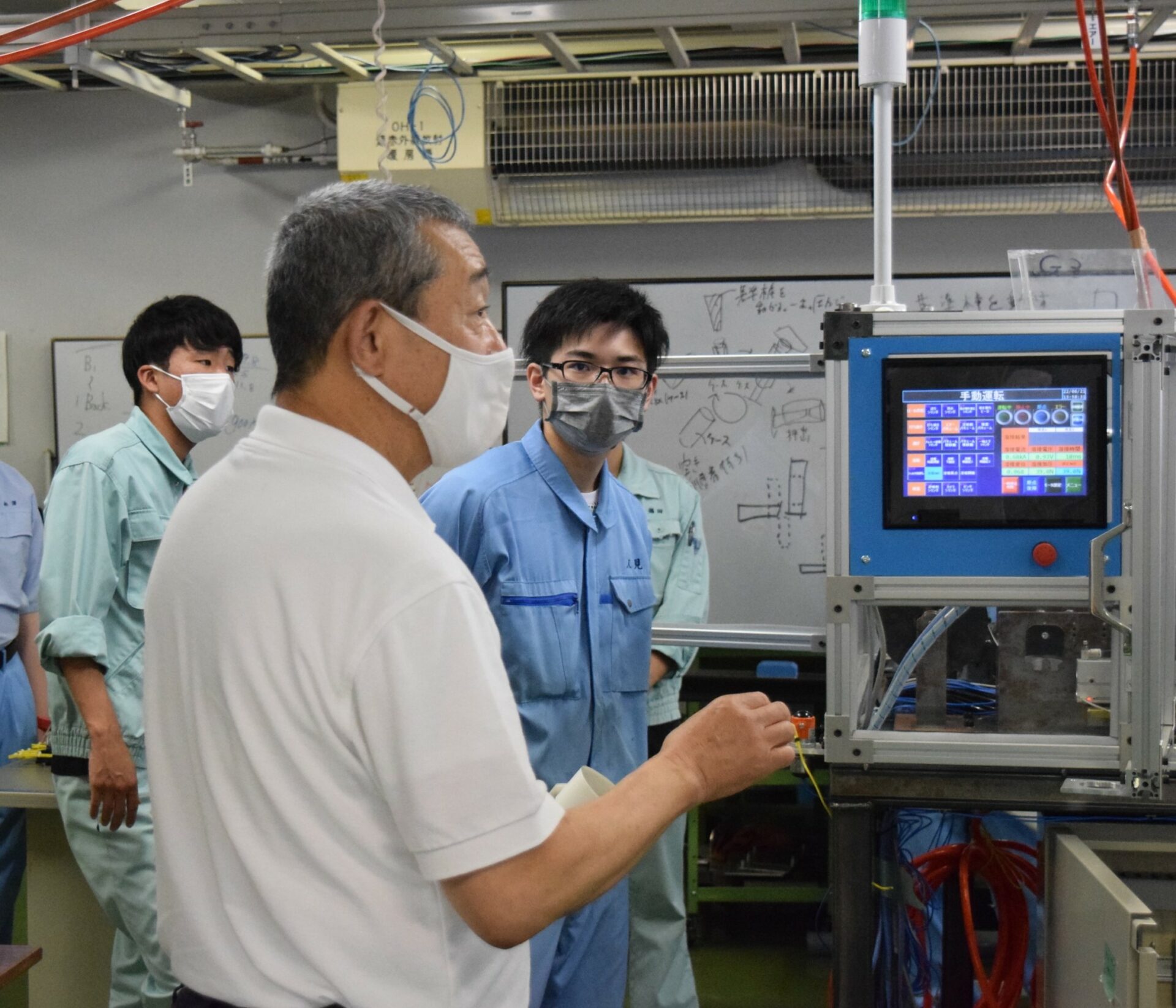 Recently, Vantech's President Oshima traveled to Kanto Polytechnic College.

Students from this university are designing an auto machine for metal filter making.
First the students presented their project and goal, and then they took us to see what progress they had made so far.

President Oshima was extremely impressed with the students progress, and was happy to offer his own input and support. Everyone at Vantech is so excited to see the end result!