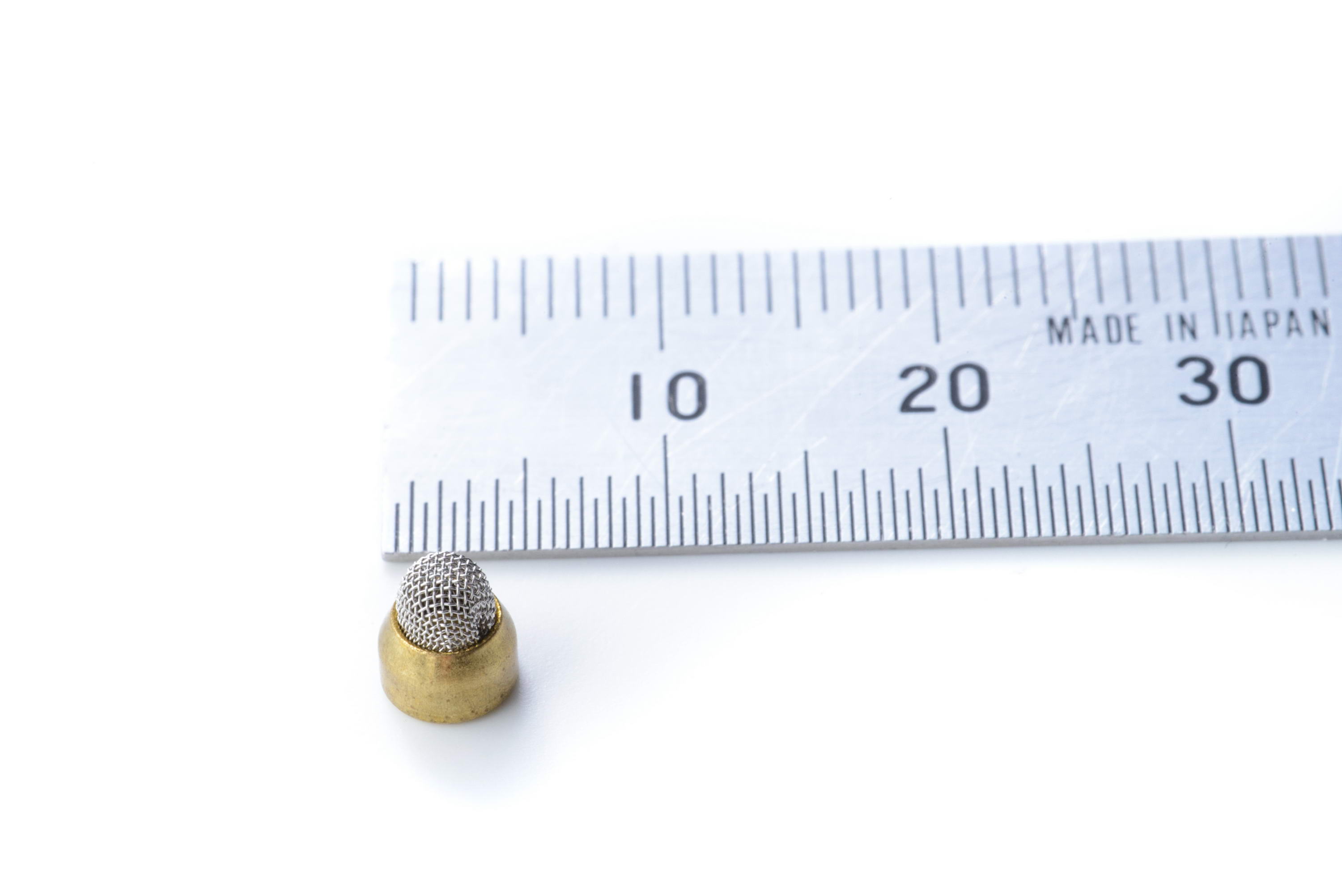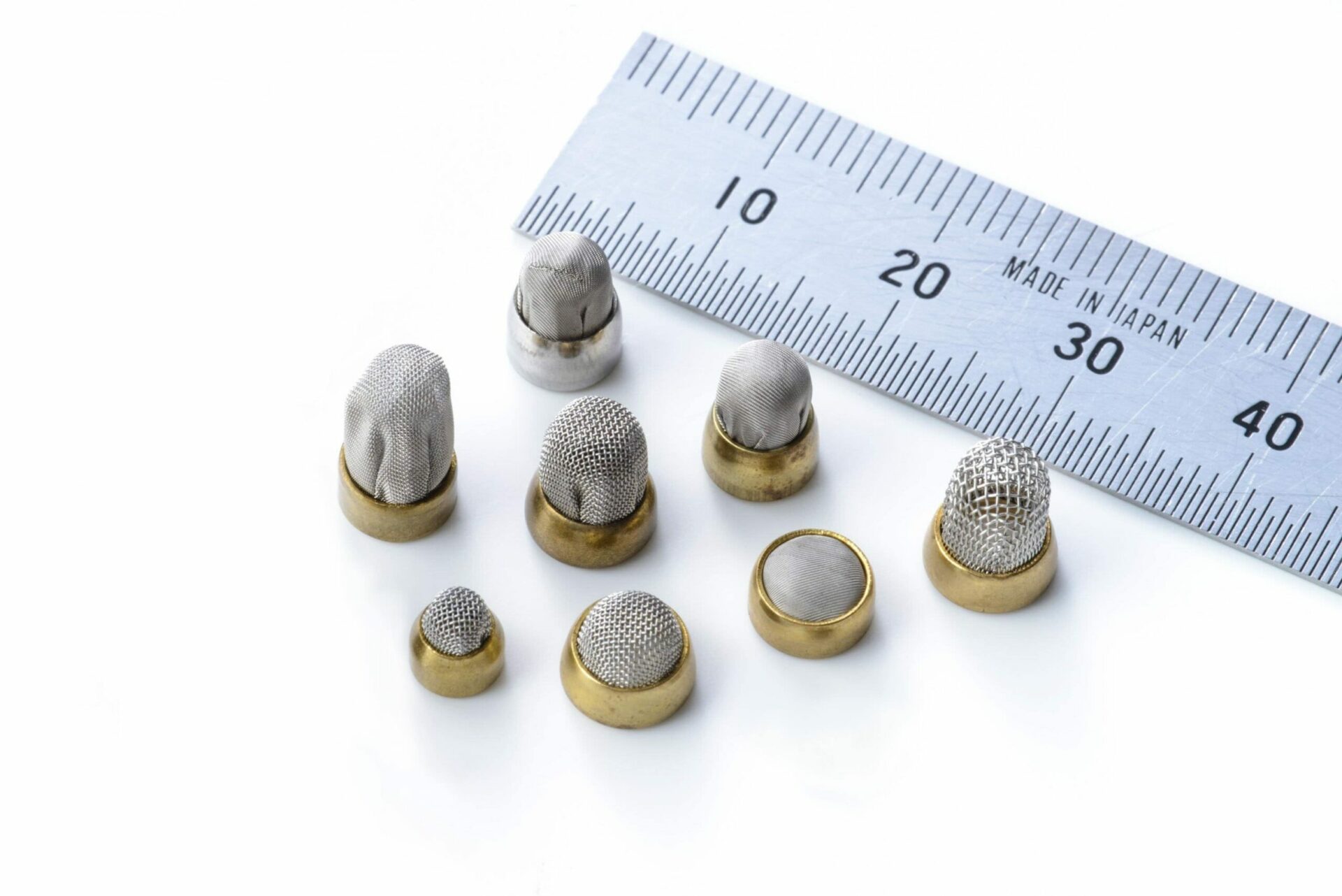 Type
Short drawn type mesh
Application
Filter used within injectors
Size
Outer diameter φ4.75~
Please refer to the caulking/short type diagram in the existing strainer size list for a view of sizes.
Product Detail
Nylon filters used within injectors may be deteriorated and damaged by ethanol in the fuel. However metallic filters do not have this problem and will not be affected by ethanol damage.
Mesh
Plain weave wire mesh, twill weave wire mesh, laminated sintered wire mesh, laminated nonwoven fabric, etc.
We can make proposals according to the filtration particle size.
Material
Ring: Brass, stainless steel, SuperDyma®, aluminum, etc.
Mesh: Stainless steel, brass, aluminum, etc.
SuperDyma® is a steel sheet developed by Nippon Steel & Sumitomo Metal. It is a new highly corrosion-resistant plated steel sheet consisting mainly of zinc, approximately 11% aluminum, 3% magnesium, and a trace amount of silicon in the plating layer.